The CDS Mobile Boost Voucher Scheme
Want us to solve your broadband problems?
Get in touch right now
Problems with mobile phone calls in Devon or Somerset? Get 4G broadband set up for free
These days, all of us depend more and more on our mobile phones for both personal and business use. Being able to make and receive mobile phone calls where we live or work has never been more important.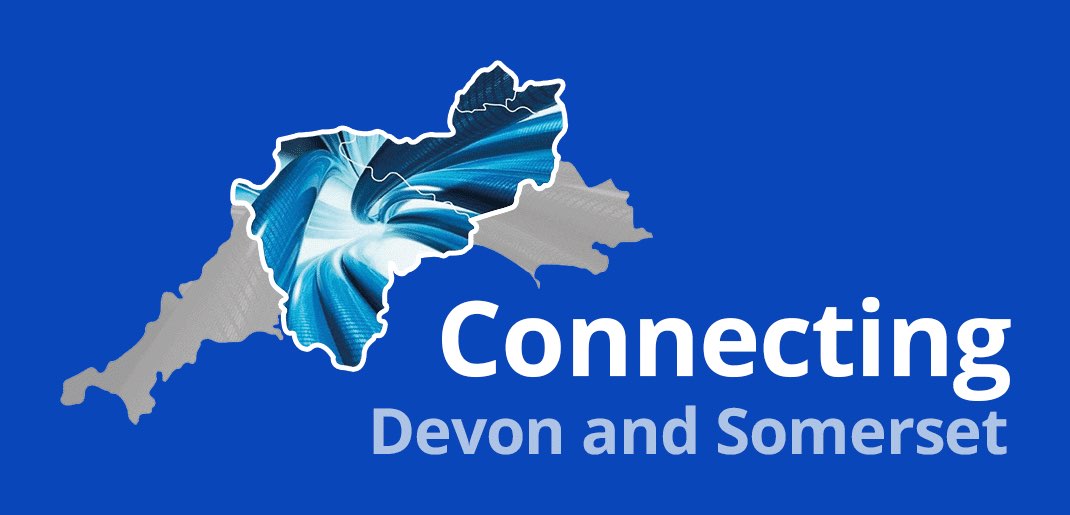 Making or receiving mobile phone calls is typically more difficult in rural areas
Just as with broadband, the so-called 'Digital Divide' also exists when it comes to mobile phone reception in less populated locations.
Those living or working in the countryside tend not to be able to pick up strong phone signal, because it's not worthwhile for the mobile network operators to spend time and money ensuring good quality mobile coverage if it's only going to benefit a handful of people.
And it's even worse indoors
When it comes to mobile phone signals, as the bars on your handset will show you, things are always better outdoors. That's because if the available mobile signal is weak, it's not going to penetrate at all well through walls and windows.
This again tends to be more often the case when it comes to rural properties which are more likely to have thicker exterior and interior walls.
But if you live or work in Devon or Somerset, help and funding are both available
Connecting Devon & Somerset (CDS – the regional government body which oversees communications roll-out and digital equality in the area) has acknowledged how genuinely disadvantageous it is for residents of the two counties not to reliably be able to make or receive mobile phone calls while inside their properties.
That's precisely why it has launched its Mobile Boost Voucher Scheme, which looks to help eligible applicants with the costs of getting a solution set up and installed by a registered supplier – and we at National Broadband are one of those.
What are the available solutions and what will they cost?
There are three different options available, two of which require a contribution from the applicant towards the up-front cost of installation of several hundred pounds. However, our fully approved solution has two very significant advantages.
First, it won't cost you anything up-front at all. If you're eligible for a voucher under the CDS Mobile Boost Scheme, our equipment will be supplied and installed completely free of charge. All you'll have to pay is as little as £34.99 per month for our service.
But that's not all. Our 4G-based solution will also provide you with much improved broadband. (It's important to note that 4G signals are entirely different to voice call signals when it comes to mobile phones).
Here's how we do it
We'll fit a small but highly effective outdoor directional 4G antenna to the outside of your property. Once correctly aligned and installed, this latches onto available 4G signals, boosts them and pipes them down to the 4G router inside.
That literally makes all the difference – even if your smartphone only shows weak or flaky 4G signal levels. It's much the same as trying to watch TV on a portable set with just a flimsy set-top aerial, compared to watching on one connected to a properly fitted rooftop antenna.
This means you'll be getting a new and much faster broadband service, with speeds averaging around the 25 Mbps mark. And that more speedy and stable broadband will then allow you to make and receive mobile phone calls reliably via WiFi calling when inside your home or business. Just connect your mobile phone to our router via WiFi, enable WiFi calling on your handset and off you go.
And there's no risk, thanks to the peace of mind of our Money Back Guarantee
If for any reason you're not entirely satisfied with the service we provide to you, you won't be left out of pocket at all. Just let us know within the first 14 days and we'll immediately cancel your contract with no ongoing obligations of any kind.
So there's literally nothing for you to lose – but potentially a whole lot to gain. You'll be able to make and receive mobile phone calls indoors and take advantage of a much faster and more reliable broadband service.
Want to know more about the CDS Mobile Boost Voucher Scheme?
Just visit our dedicated webpage with more detail on how the scheme works. It'll walk you through the quick and easy application process.
The CDS Mobile Boost Voucher Scheme
Would you like to know more? Give us a call on 03333 447700 or email us
at enquiries@national-broadband.co.uk
We're always here if you want to talk.
Call us on 03333 447700 or fill out the form below and we'll be in touch
Thanks - we've got your details and will be in touch as soon as possible.