Get the best rural broadband. Almost anywhere. In days
Can't get reliable rural broadband? Our 4G broadband service is your ideal solution.
Worried that 4G signals are too weak where you are? No problem - we'll install an outdoor 4G antenna.
The perfect rural broadband alternative to waiting for fibre. Fast. Unlimited. No landline required.
Fill out the form to see if we can improve your broadband within days
Thanks - we've got your details and will be in touch as soon as possible.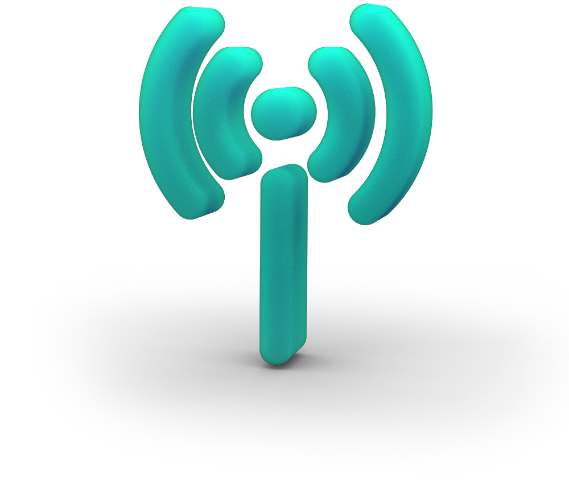 Enjoy a faster rural broadband connection ASAP
1
Signal Test
We'll dispatch one of our installation engineers to your home or business to identify the best spot to install our powerful antenna.
2
Confirmation
Before starting installation, our engineer will fully explain to you what this will involve and what speeds you can expect.
3
Installation
If you're happy, our engineer will then install the antenna, connect everything and ensure your new rural broadband connection is up and running.
4
Demonstration & Sign-off
Our engineer will then show you your new broadband working and make sure you're satisfied with its performance before leaving.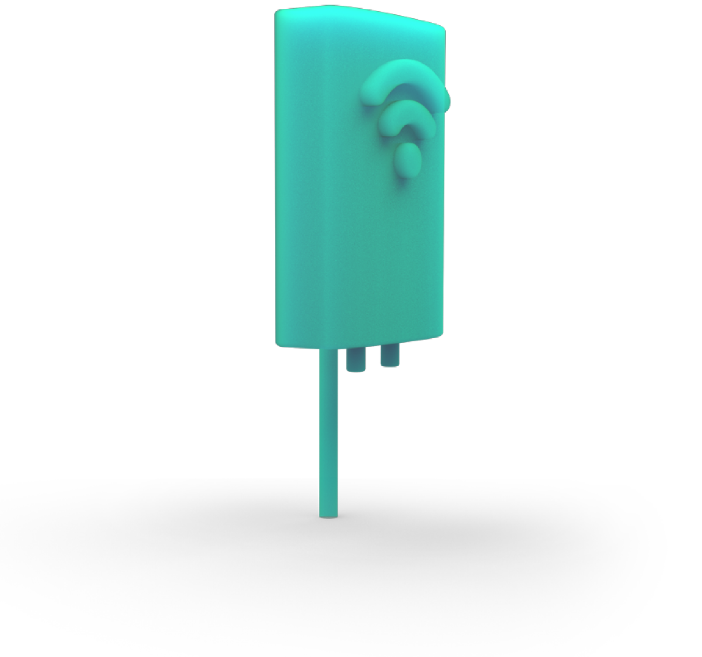 How we deliver the best rural broadband service
It's all about our antennas. By installing one of these in the optimum location at your property, we can deliver fast, reliable rural broadband over 4G - and even in areas with weak or flaky signal.
Our high gain 4G antenna can make a whole world of difference. It maximises 4G broadband performance wherever your property may be.
Lots of our customers have been amazed by being able to get great broadband over 4G once we've installed an antenna at their home or business. And that means we provide fast rural broadband even where mobile phones don't work reliably.
Find out more about our 4G antenna, our installation service and the other equipment that we supply to provide the best rural broadband service.
What if there's good 4G coverage where your home or business is?
Some rural properties do have good 4G coverage - and if that's the case where you are, then all you'll need to get up and running on fast 4G broadband is our best value 'Router Only' option.
Fast and reliable rural broadband connections for those living or working in the country
If your property is more rural, you'll already know how hard it is to get decent broadband. That's because in less populated areas it's just not cost-effective for companies like Openreach to upgrade landlines or put in new infrastructure just to serve a few scattered properties. This is precisely why the 'Digital Divide' exists and why rural broadband tends to run at speeds far slower than in urban areas.
Learn About The Digital Divide
We supply broadband using the 4G mobile networks - with a particular focus on rural locations that just can't get decent landline broadband. For those wanting a fast rural broadband connection and who live in good 4G coverage areas, our 'Router Only' option provides an instantly available solution.
And where 4G signals are weaker or if customers want to maximise their 4G broadband performance, we'll supply and install an outdoor 4G antenna to deliver the best rural broadband performance possible for each individual location.
Don't forget about WiFi coverage
Of course it's great to get a much faster broadband connection. But naturally you'll want to make sure you can take advantage of this throughout your entire home or business.
If your home or business is larger or has thicker internal walls (as many more rural properties do), this may lead to weak WiFi signal in certain rooms. In order to ensure good connectivity throughout, you should definitely consider extending your WiFi coverage.
So don't fix your incoming broadband just to be irritated by still having WiFi dead spots - discover how to extend your WiFi coverage here.
Buy with complete confidence
Been burnt by false promises before? We offer a full 14 day money back guarantee so you can see for yourself if we'll deliver the speed you've been waiting for.
Change your life with fast, reliable broadband
Get the speed you've always wanted - and best of all, within days of ordering
Our customers love us - read our Trustpilot reviews to find out exactly why
We work with multiple providers to ensure you get the best possible connection
How 4G broadband works
Want to find out more about the kinds of speeds you can expect from 4G rural internet? Or are you interested in finding out more about how fast 4G broadband works so well in rural areas and what makes it the ideal rural internet solution for where fibre broadband doesn't reach? Learn more here.
Hear what our customers have to say
Frequently asked questions
It's just not possible to be sure what 4G broadband speeds you'll get at your property, because performance depends on so many factors unique to each location.
That's why we always refer to the average speed that our customers experience, when measured across the entire UK as a whole. This is around 25 Mbps, which is more than sufficient for any typical internet-based activities including streaming of HD video and it has been independently audited and verified, as you can see for yourself by clicking here.
We have plenty of customers all over the UK who get 4G broadband speeds significantly faster than that. And of course, because it's an average figure, we have others whose 4G broadband doesn't quite reach that level, but who are still delighted with our service, because it's so much of an improvement over the broadband they get down their landlines.
What's more, unlike many other alternative broadband services, the speeds we provide over 4G are never throttled - so all your data is always transmitted at the fastest rates available.
As with any broadband service, actual performance depends on many factors, such as overall demand on the Internet resource being requested and network congestion at the time.
People sometimes think that, if they only get poor reception on their mobile phones when inside their property or if the networks' coverage checkers report "outdoor 4G coverage only" where they are, we won't be able to provide them with great 4G broadband. Absolutely not true - our external 4G antenna makes all the difference and here's why.
Mobile phones are small - so their internal antennas are relatively weak (or low gain). And mobile phones are designed to be used on the move, so their antennas are not directional. Plus when inside your property, there are walls getting in the way of the signal to your mobile. Our high gain directional 4G antenna resolves every single one of these issues.
Once professionally fitted to the outside of your property and aligned, our 4G antenna latches onto any outdoor 4G signals and amplifies them, before piping them down to our router inside. This results in it getting a far stronger 4G signal and so delivering the broadband performance you want inside your property.
If that's still not clear, think about tuning in a TV. Ever tried this with one that's only got a small indoor antenna? It's next to impossible to get good and stable reception - there's always interference, poor sound and picture quality, because of the weak signal the TV is receiving. But what happens when you plug a properly pointed and boosted antenna mounted outdoors into that TV? Problem solved... and it's the same with 4G broadband, once one of our external 4G antennas has been fitted.
4G-delivered broadband doesn't rely on landlines, so it's bound to be a little different when compared to traditional broadband – but not in any significant way.
4G broadband has a higher level of latency. Latency is the time it takes to identify the internet resource you've requested and to respond. The natural latency level of a 4G-based broadband service is around 30 milliseconds.
This is about twice that of landline broadband - but it shouldn't noticeably affect anything you'd want to do online. All internet-based activities (such as web browsing, email, streaming TV, downloading movies, online shopping etc) will still perform exactly as you'd both want and expect.
In general, 4G broadband is great for online gaming too. However, if you're an avid online gamer playing real-time games where it's all about split second feedback (like Call Of Duty), then those few extra milliseconds of latency you get with 4G broadband might not be completely ideal.
And although we've fully tested the most popular multi-player titles, because of the way 4G networks handle IP addresses, there may very rarely be issues with connecting to certain online multi-player games, depending on their connection protocols.