Hybrid working needs good broadband
Want us to solve your broadband problems?
Get in touch right now
Hybrid working is here to stay - but it's just not an option for those with bad broadband
The last couple of years have seen the greatest shift in the way the UK works, with a huge increase in those now able to work at least part of the week from home.
But to be able to do so effectively absolutely requires a fast and reliable broadband connection.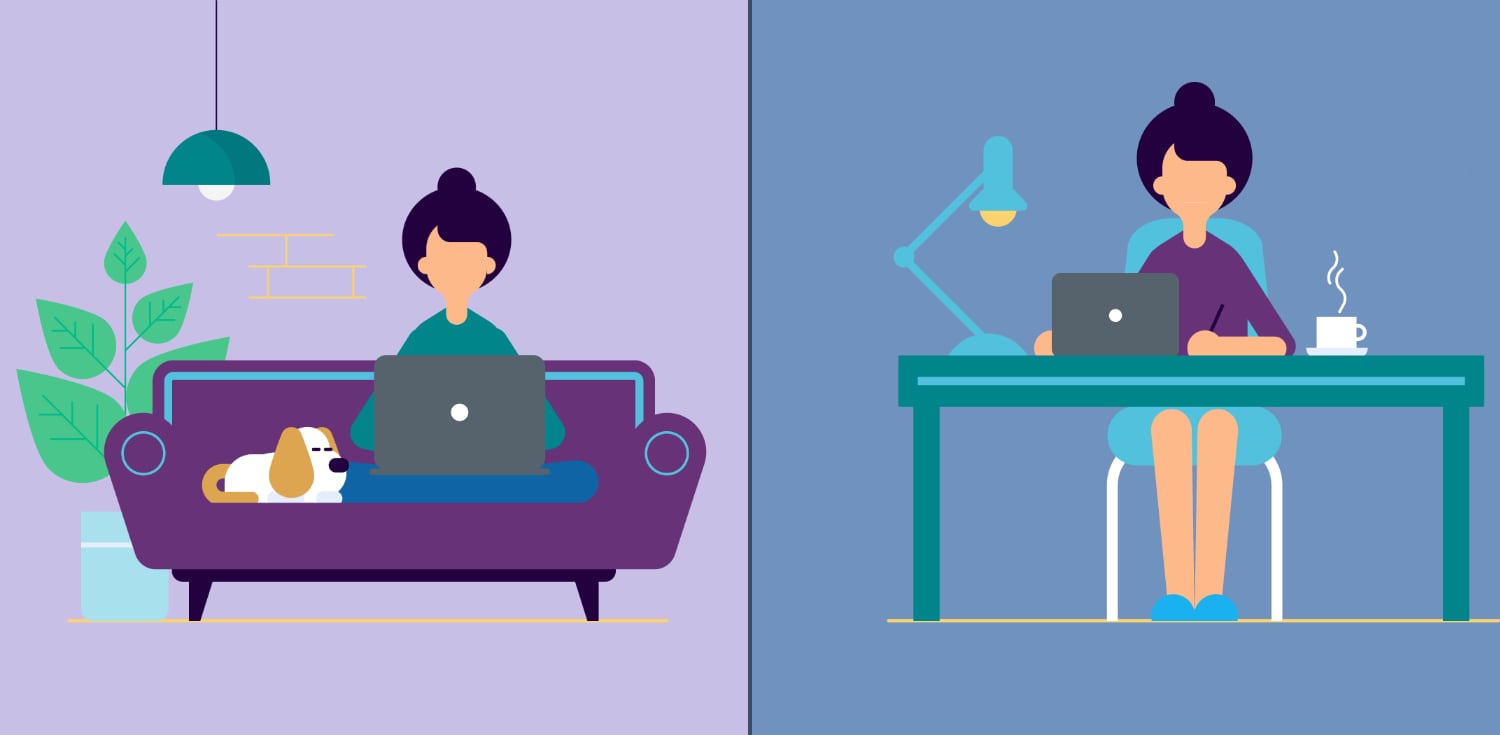 The benefits of hybrid working
Although originally forced on us all by the COVID-19 pandemic, as far as office-based jobs are concerned, there seems to be just no downside to working from home at least part of the time.
Surveys have shown that those working from home are at least equally as productive as their office-based equivalents - and in fact tend to put in more hours a day.
Add to that the time and ever more substantial cost saved by not having to commute into work and it quickly becomes apparent that hybrid working benefits employees and employers alike.
But you have to have good broadband to be able to work from home
It seems obvious, doesn't it? If you need to access office-based systems and take part in video calls and meetings, you're going to need a good quality broadband connection - something that so many of us just take for granted.
But according to Ofcom, there are still well over half a million homes scattered all around the UK where this simply isn't the case - so nobody in that substantial number of typically more rural properties is going to be able to take advantage of the work/life balance benefits that working from home brings.
The rise in those forced to become broadband commuters
So, if you're unlucky enough not to be able to access fast landline-delivered broadband from home, the chances are that you've got no choice but to be what's becoming known as a 'broadband commuter'. That's someone who'd love to be working from home, but who's forced to commute into an office every working day, just to be able to use a good internet connection.
And we think that's really unfair.
But there are solutions - and ones that are immediately available pretty much anywhere
We at National Broadband offer wire-free broadband connections over both 4G and 5G, with no reliance at all on a landline (and it's the state of repair or the length of landlines that are the primary reasons behind poor quality broadband).
With the right equipment, both 4G and 5G can be used to provide speedy and stable broadband to a single fixed location like a home or business.
Our current 5G-based services offer ultrafast (100 Mbps+) performance, but at the moment are only available in urban locations, On the other hand, our 4G broadband which performs at an average 25 Mbps is available almost everywhere within the entire UK, which is more than fast enough to cover any home working needs.
Best of all, both 4G and 5G broadband can be supplied within just a matter of days, if coverage is available. And that even includes locations where smartphones may only show very weak or flaky signal levels.
So don't go thinking your only choice is to be a broadband commuter missing out on all the major benefits that hybrid working brings. Check out our genuinely life-changing alternative broadband solutions and discover what we can do for you.
Would you like to know more? Give us a call on 03333 447700 or email us
at enquiries@national-broadband.co.uk
We're always here if you want to talk.
Call us on 03333 447700 or fill out the form below and we'll be in touch
Thanks - we've got your details and will be in touch as soon as possible.