The best 4G routers: Which should you get?
Want us to solve your broadband problems?
Get in touch right now
Nowadays every property needs a reliable internet connection, but there are hundreds of thousands of UK homes and businesses where landline broadband simply doesn't perform well enough - and this is why 4G routers have become increasingly popular.
These use one of the mobile networks to provide high-speed internet to your home or office, making them the ideal choice for those who live in areas with poor or unreliable landline internet connectivity. In this blog post, we will take a look at some of the best 4G routers available from the biggest brands on the market today.
TP Link Archer MR600 4G Router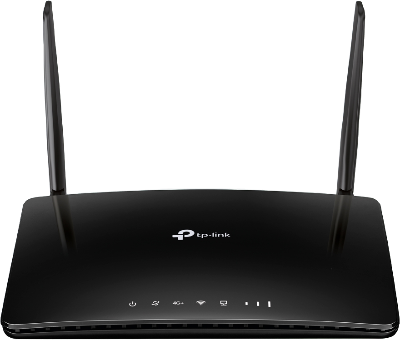 TP Link is consistently ranked as the world's number one brand in home networking and its Archer MR600 4G router is a superb option for those who need a high-speed internet connection where landline broadband fails to deliver. This model supports 4G LTE speeds of up to 300Mbps*, making it an excellent choice both for streaming and downloading large files.
The router features four Gigabit ethernet ports, allowing the connection of wired devices such as desktop computers or gaming consoles. You can also wirelessly connect up to 64 devices simultaneously and the router offers both 2.4Ghz and 5Ghz Wi-Fi frequencies.
The Archer MR600 supports the addition of an outdoor 4G antenna, which makes it particularly suitable for use in more rural locations where available 4G signals may be weaker and need boosting.
Following extensive testing, this is in our opinion the best 4G router on this list, which is why we at National Broadband have chosen it to be the heart of all our 4G broadband set-up options.
Huawei B535 4G Router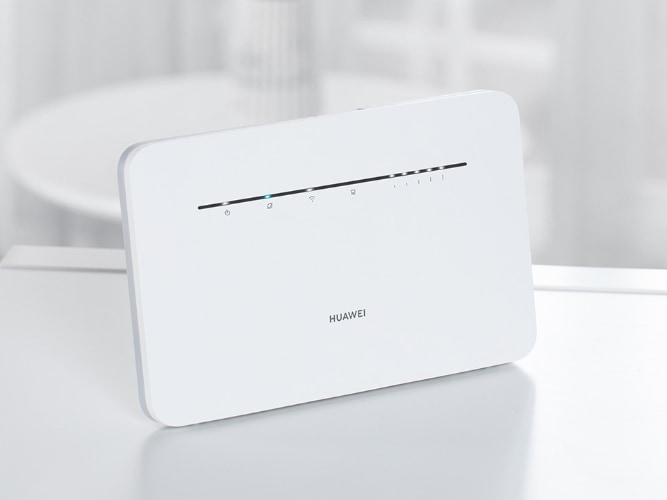 The Huawei B535 is a popular choice for those who are looking for a 4G router that delivers good performance at a reasonable price. It too supports 4G LTE speeds of up to 300Mbps* and also comes with four Gigabit ethernet ports, making it easy to connect wired devices, with the ability to connect up to a further 64 devices wirelessly over both 2.4GHz and 5GHz Wi-Fi.
The Huawei B535 has a sleek and slim design, which is attractive and useful if space is very limited. The main disadvantage identified in our testing is that the Wi-Fi coverage it delivers within a property seems not to be as widespread and robust as other models detailed in this list.
Netgear Orbi LBR20 4G Router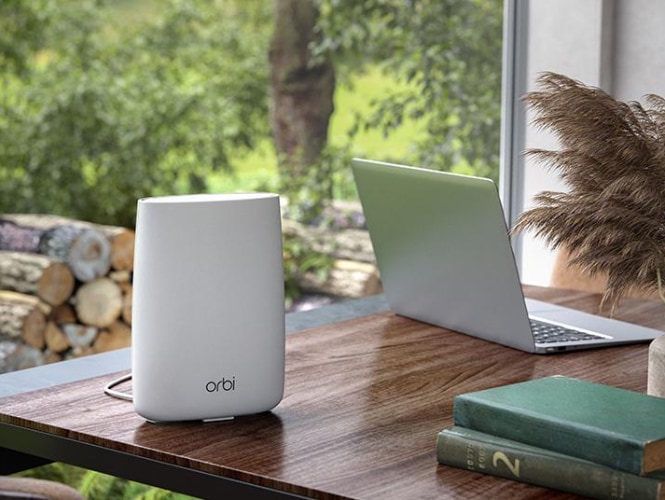 The Netgear Orbi LBR20 is a highly specified 4G router that supports 4G LTE speeds up tp a theoretical maximum of 1.2Gbps* (although that level of performance will never be reached outside a laboratory). Still, it is an excellent choice for those looking for a powerful 4G router.
The Netgear Orbi LBR20 has an upright cylindrical design and although it features only two Gigabit ethernet ports, it offers particularly good 2.4GHz and 5GHz Wi-Fi capability - plus since it has Mesh Wi-Fi technology built in, this makes it easy to extend Wi-Fi coverage within a property if needed.
However, this extra functionality does come with a relatively steep price, with the Netgear Orbi typically costing well over three times the other routers featured here.
D-Link DWR-953 4G Router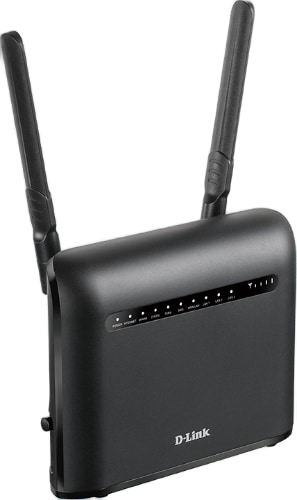 At the other end of the cost scale is the D-Link DWR-953.
The 4G modem incorporated in the DWR-953 is less powerful, only supporting maximum 4G LTE speeds of up to 150Mbps* (so notably slower than its competitors mentioned here). However, this router does offer four Gigabit Ethernet ports for wired connections and features both 2.4GHz and 5GHz Wi-Fi frequencies.
Although the 4G performance offered by the D-Link DWR-953 is more limited, its typically lower cost may make it an option worth considering for those on a tighter budget.
Summary
In conclusion, a 4G router is an excellent choice for those who need a fast and stable internet connection that can't rely on traditional landline-delivered broadband.
There are numerous models of 4G router from many different brands available at a wide range of price points on the market today - and of course this makes it difficult to decide on which one would be best for you.
At National Broadband, by now we have exhaustively field-tested almost too many models of 4G routers to count and having done that, our very strong recommendation is to stick to market-leading brands that you've heard of. That's precisely why we've chosen to list the 4G router models above as some of the best we know.
It's also important when choosing a 4G router to consider both your internet usage needs and the number of devices you need to connect. With these two things in mind, you should be able to choose a 4G router that can provide the speed and connectivity you need.
Alternatively (and far more simply) you could approach a specialist Internet Service Provider who will not only supply you with a carefully chosen 4G router that will come with full warranty and technical support, but who should also be able to offer a choice of 4G networks over which to deliver your broadband. This allows such companies to pick the best network from a signal strength point of view for your property's specific location and also to easily switch you from one network to another, should the need arise.
* It's important to be aware that, whilst the routers listed above can support the maximum 4G downloads speeds listed for each, as with any 4G router actual and real-world speeds are entirely dependent on the strength of the chosen mobile network at any particular location.
Would you like to know more? Give us a call on 03333 447700 or email us
at enquiries@national-broadband.co.uk
We're always here if you want to talk.
Call us on 03333 447700 or fill out the form below and we'll be in touch
Thanks - we've got your details and will be in touch as soon as possible.