5G broadband for cities. Ultrafast 5G broadband for urban locations
Live in an urban area? Wondering if your internet connection could do more for you?
Check out our 5G broadband for cities as a genuine ultrafast alternative to a full fibre connection.
Fill out the form to see if we can improve your broadband within days
Thanks - we've got your details and will be in touch as soon as possible.
We're rated Excellent by our customers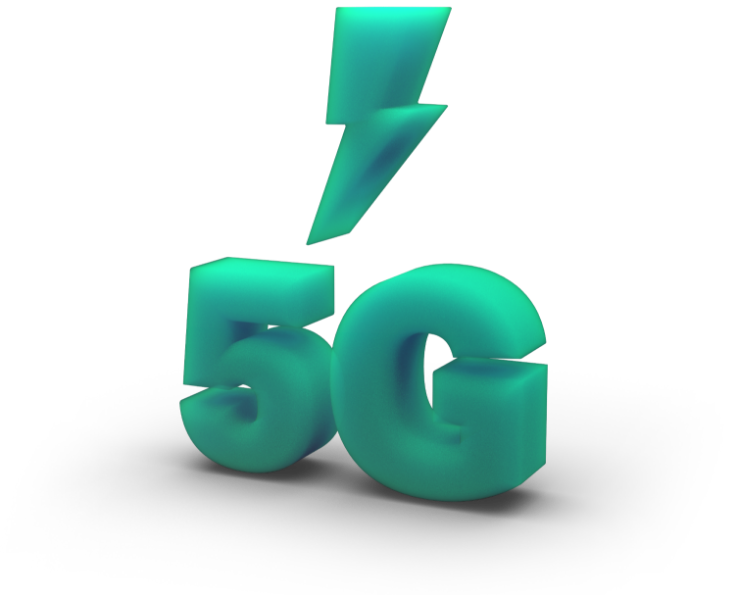 See if you can get a next generation internet connection
Our ultrafast urban 5G broadband services offer users access to the very latest in wire-free internet connectivity with next generation performance that will transform all your online activities.
5G broadband enables you to do so much more, so much faster by providing you with performance at least double that of standard fibre services.
With lightning quick download speeds averaging well over 100 Mbps and greatly reduced ping times, our 5G broadband will never leave you wanting or waiting.
Get up and running on ultrafast 5G broadband in next to no time
1
Fill in your
details
Just click 'Order Now', fill in your delivery and payment information, then click 'Submit' to start your order with us for 5G broadband.
2
Complete your
Direct Debit
Once we've received your order, we'll send you a Direct Debit instruction by email. It's really quick and easy for you to complete this online.
3
Enjoy your new
ultrafast connection
We'll make sure there's good 5G coverage where you are, then ship out our router - so you'll be enjoying ultrafast 5G broadband within days.
Don't forget about WiFi coverage
Of course it's great to get a much faster broadband connection. But naturally you'll want to make sure you can take advantage of this throughout your entire home or business.
If your property is larger or has thicker internal walls, in order to ensure good connectivity in every room you should definitely consider extending your WiFi coverage.
So don't fix your incoming broadband just to be irritated by still having WiFi dead spots - discover how to extend your WiFi coverage here.
Buy with complete confidence
Been burnt by false promises before? We offer a 14 day full money back guarantee so you can see for yourself if we'll deliver the speed you've been waiting for.
Turbocharge your online world with ultrafast 5G broadband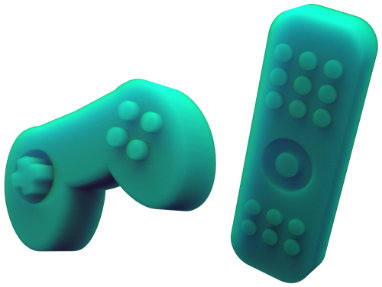 Ultrafast entertainment at your fingertips
Stream movies and on-demand TV effortlessly, even in 4K UHD. And enjoy gaming faster than ever before.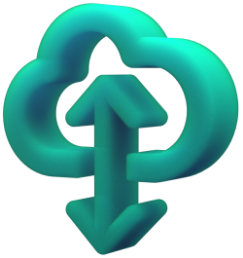 Work from home with maximum efficiency
Seamlessly interact with colleagues via video calling. Share files and access systems as fast as you do in the office.
Get the speed you've always wanted - and best of all, within days of ordering
Our customers love us - read our Trustpilot reviews to find out exactly why
We work with multiple providers to ensure you get the best possible connection
How 5G broadband works
Want to find out more about the kinds of speeds you can expect from a 5G broadband internet connection? Or perhaps you're interested in learning more about how 5G broadband works? Learn more here.
Hear what our customers have to say
Frequently asked questions
5G is the latest method used by mobile operators to transmit data over their networks. As it's the 5th generation of mobile data technology, it's much faster – typically six times faster on average than 4G. Newer devices such as today's smartphones and tablets can use 5G to give you high speed internet access when you're out and about, with no reliance on any cables or wires.
But by using the latest in router equipment, 5G can also be used to provide lightning-fast and reliable broadband to a single fixed location, like your home or business, providing that there's sufficient signal coverage. And if there is, then ultrafast 5G broadband can be deployed nigh on immediately.
The 5G that we see today being deployed in cities and other major population centres is mid-band 5G. That's what our current 5G services use and they are more than capable of delivering ultrafast broadband (so, download speeds in excess of 100 Mbps).
The next few years will see an increasing roll-out of 5G, but the technology used to cover regions outside cities (so the majority of the UK) will actually be low-band 5G. Low-band 5G transmissions travel a lot further, so will offer much wider coverage – but the speeds that low-band 5G will be able to offer will be in the region of 50 to 60 Mbps. We will also be offering low-band 5G broadband as soon as it becomes available – see here for more information.
It's just not possible to give exact estimates of the speeds that urban 5G broadband will deliver at any given property, because performance depends on so many factors unique to each location.
However, what we can say with confidence is that our urban 5G broadband will easily surpass ultrafast speeds – so, providing download speeds comfortably above 100 Mbps and therefore very much faster than the "fibre to the cabinet" (or FTTC) based broadband which the vast majority of the UK uses.
Although in our testing, we've seen urban 5G speeds well into the 300 Mbps range, we'd always prefer to underpromise, then overdeliver if at all possible. That's why we always refer to the average speed that our customers can expect, when measured across UK's 5G-covered cities as a whole. And that ultrafast 100+ Mbps figure isn't something we've dreamed up ourselves – it has been independently audited and verified, as you can see for yourself by clicking here.
And remember, unlike many other alternative broadband services, the speeds we provide over 5G are never throttled - so all your data is always transmitted at the fastest rates available at the time.
As with any broadband service, actual performance depends on many factors, such as overall demand on the Internet resource being requested and network congestion at the time.
The big difference is that 5G-delivered broadband doesn't use landlines, which means it can be provided pretty much immediately in any location with sufficient coverage. And of course the ultrafast performance of urban 5G broadband is considerably faster than standard fibre-based services.
But apart from those twin benefits of near-instant availability and much higher speeds, 5G broadband will behave in an identical way to any other broadband service in pretty much every respect – including latency.
Latency is the time it takes to identify the internet resource you've requested and to respond. The natural latency level of a 5G-based broadband service is around 20 milliseconds.
That's very similar to that of landline broadband. So with 5G powering your broadband connection, all your internet-based activities (such as web browsing, email, streaming TV, downloading movies, gaming, online shopping etc) will run at lightning speed.