Finding the best broadband provider
in Yorkshire
Do you live in rural Yorkshire and suffer with slow internet speeds? There is a solution - and one that's available almost imediately.
Find out how to get the best broadband in rural Yorkshire from the UK's leading specialist provider.
Fill out the form to see if we can improve your broadband within days
Thanks - we've got your details and will be in touch as soon as possible.
We're rated Excellent by our customers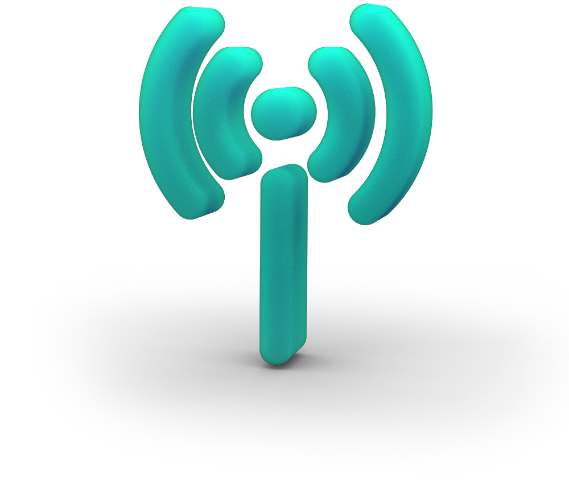 Fast broadband in rural Yorkshire
Getting the best connection
means finding the right provider
Between the Pennines and the North Sea, sits England's biggest county, Yorkshire, famously known as 'God's own country'. With 5.4 million residents, Yorkshire is known for its tea, Yorkshire puddings and beautiful scenery with the Yorkshire Dales and North York Moors

But what about Yorkshire's broadband?
Ofcom has revealed that over 385,000 homes in the UK experience broadband speeds under the national minimum standard of 10 Mbps. In Yorkshire alone, almost 12,000 households can't get broadband speeds running at that minimum level and around half of these properties are in less densely populated rural parts of the county. So if you live in places such as Malham, Ripon or Pocklington, you may well struggle to find a decent landline-based broadband service.
Why do rural communities typically have such slow broadband?
All too often, rural homes and businesses just don't enjoy the same digital advantages as their urban counterparts. Most of the time these communities are left with frustratingly slow internet connections because of the costs involved in putting in high speed landline-based broadband infrastructure. This disparity between rural and urban properties is known as the Digital Divide.
The majority of UK homes and businesses receive their broadband service through a copper landline from a streetside cabinet which is linked by fibreoptic cables to the internet. Each cabinet can serve a number of properties - 32, 64, 128 or more. If your house is really close to the cabinet serving it, you can expect broadband performance of about 60-70 Mbps. However if you a live in a rural area where the cabinet is further away, you may experience problems with your broadband connection.
If the cabinet that serves your property is a kilometre or more away, issues are almost bound to arise. In such cases, the broadband signals travelling up and down the lengthy copper landline running to your house inevitably become weaker due to a process known a as attenuation. Speeds then plummet and consequently your internet connection will be agonisingly sluggish.
There is a traditional solution, but...
The way round this is for a second cabinet to be deployed closer to your home, but this is an extremely time-consuming and expensive process that typically cost tens of thousands of pounds and takes months to complete. This means that infrastructure providers won't bother going to such lengths only to help a small number of homes, because it just won't be profitable for them.
And that's precisely why rural households and businesses are more likely to have excruciatingly slow internet - and why they are unlikely to receive a traditional landline-based remedy anytime soon. All of which means that more remotely located homes and businesses are digitally deprived - excluded from taking advantage of the numerous benefits that a fast broadband service can provide.
To find out more, visit our 'The Digital Divide explained' page.
How can National Broadband help?
We are broadband specialists dedicated to giving every connection-starved household and business in the UK the best possible broadband service at their location. We care just as much about providing fast 4G broadband to rural properties that currently have the worst internet speeds as we do about connecting up urban properties with ultrafast 5G broadband.
No matter where people may live or work, we believe that everyone should have access to the best broadband connection possible and we are committed to providing this. At National Broadband we do that by providing our customers with a bespoke solution for their broadband problems.

What is 4G broadband and why is it the most effective connectivity option for rural areas?
Frequencies used by mobile networks to carry data via phone masts are referred to as 4G. That's what smartphones use to provide internet connectivity to users when they are on the go, independent of any wires or cables.
However with the right equipment, 4G may also be utilised to deliver quick and dependable broadband to a single fixed location, such as your house or place of work.
For rural households and businesses, our fast 4G broadband solves the issue of slow internet. By using the 4G network, it provides properties with quick and dependable broadband - and that's practically everywhere and practically immediately.
Faster rural broadband is almost always available
You may think that because your smartphone only shows flaky 4G signal where you are, a 4G broadband service won't work for you... but that's not necessarily true at all and here's why.
First off, we deal with all the UK's major mobile network operators, so we'll make sure to pick the one offering the best 4G coverage at your particular location. And then the 4G router we supply is much more receptive to 4G signals than any smartphone, so for many of our customers, that's all the equipment they need. However, even if you live in an area where the available 4G signal is weak or patchy... we can still help with our rural broadband solutions.
It's all about the small but highly effective outdoor 4G antenna that we supply and install whenever necessary. This high gain unit makes a whole world of difference, meaning that we can provide speedy and dependable rural broadband over 4G even in locations with very poor coverage. In short, our antenna maximises the performance of 4G broadband, no matter where your property may be.
Many of our customers have been surprised and delighted by the high quality 4G broadband they get after we've installed an outdoor antenna at their home or business. That's because doing this means we can still succeed in providing speedy and stable broadband even in locations where mobile phones don't function well due to lack of signal.
Learn more about our 4G antenna, our installation service and the other equipment we supply to deliver the best broadband performance possible in more rural and remote areas.
Our promise
Not sure if our 4G or 5G broadband will work for you? Or perhaps you've already been let down by empty promises from other suppliers? Well, we're different, because we're fully prepared to put our money where our mouth is.
Try us out for 14 days, and if we don't provide the speed you've been craving, we'll give you a complete refund. Here's more info on our no quibble Money Back Guarantee.
So why wait? You've got literally nothing to lose, so get in touch with us today!
Hear what our customers have to say